Welcome to R9
Unique Saddle Pads for Unique People!
R9 Custom Horse
Here you will find Custom Novelty saddle pads made by R9 Custom Horse. In Many Styles and Sizes, 100's of prints and themes to choose from.
Limited only by your imagination and the fabric stores!

Each saddle pad or blanket is made only after it has been ordered.
We do not offer pre-made items.
This gives us the ability to customize each saddle pad for your wants and needs.

We have built many different types of saddle pads, trail saddle pads, draft horse as well as pony sized saddle pads, English and Western saddle pads with pockets, Dressage saddle pads, cutback saddle pads, barrel racing saddle pads, Calvary saddle pads, Parade saddle pads. We have made contour saddle pads in both English and western styles. Embroidery designs are also built in house.
Navigating our site
Mouse over the links on the left side of the pad. All the fabric prints are listed A-Z under Saddle Pad Prints. Please call or email, if you need more information.


Our new hours
We will be open later to asnwer your questions.
877-689-7469
Monday - Friday 9 am to 9 pm
Saturday - Sunday 12 pm to 6 pm
If you have issue with placing an order, please give us a call!
Styles and Sizes Available
Our Saddle Pads start at $55.
Forward Seat 22X18 (shaped like the English saddle)
Olympic/All Purpose (squared) 22X18
Dressage (squared) 24X24
Barrel Western (oval) 30X30 or 32X32
Western (squared) 30X30, 32X32, 34x34, 34X36, 36X36 (or other sizes only be requested)
ANY OF THESE STYLES CAN BE MADE LARGER OR SMALL, AS NEEDED
Extras
Extra Batting Available $7. per extra layer (English)
Extra Padding Available $9. per extra layer (Western)
Brow band covers start $8.
Velcro keepers $2.50
Polo Wraps $14. (set of 2)
Polo Wraps $18. (set of 4)
Protective Patches $10. (Western only)
Pockets Starts at $25 (English)
Pockets Starts at $35 (Western)
Additional information
You can now place order by Phone or Fax 877-689-7469
We do accept Credit Cards, Cashier's Checks, Money Orders, E-checks, PayPal
We also offer Gift Certificates
Prices are subject to change without notice.
Local Embroidery shop is closed Dec 24 2014 - Jan 4 2015
| | | | |
| --- | --- | --- | --- |
| Maverick Saddle pads | English Saddle pad | Western Saddle pad | Pony Saddle pad |
| Brown Western Saddle pad with Pockets | Capt. Calvary Saddle pad | Canadain Calvary Saddle pad | Search and Rescue Calvary Saddle pad |
Last Updated: 7/13/2018/p>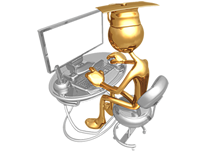 Questions & Phone orders
877-689-7469 M-F 9am to 9pm
Sat & Sun 12noon to 6pm
Customize your Horse with a Custom Saddle Pad!