R9 Custom Horse Bio
How helping a single horse grew into a business!
About Us
How We started:
Helping Horses and helping those who rescue and care for horses is very important to us here at R9 Custom Horse.
In 2004:
we took in a malnourish, sick nine year old appaloosa mare named Dollie who suffered from C.O.P.D (Chronic obstructive pulmonary disease). She was a very sweet horse, but the former owners did not want to pay for the surgery and to recoup the $82 USD vet bill, they were heading to the local auction to sell her in the kill pens.

I didn't consult my husband. I didn't need to. I simply told the owners I would take this poor mare and pay the bill. Naturally the owner agreed. When I went home and told my husband about Dollie, he was happy she was now a part of our family. Except, he did have one question: how was I going to pay for the surgery, and at the time, I had no idea.

I paid the vet bill, picked her up the next day, put Dollie on her new meds, and finally a surgery date was set. And in that short 24 hours, we had all gotten attached to this new addition.

It so happened though, that an acquaintance of a friend I had also adopted a new horse and was on the search for brand new custom matching tack. Our friends mention that I knew how to sew and could make her nearly anything she needed. The woman was so pleased with her new saddle pads and winter blankets that the word started spread, and more orders started trickling in.

It was from those first orders that we were able to pay for Dollie's surgery. Our Dollie had her surgery and quickly started gaining weight and regaining health. Despite all our efforts, she passed away a year later, she was a happy and much loved member of our family. Oh how we dearly miss her.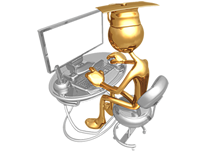 Questions & Phone orders
877-689-7469 M-F 9am to 9pm
Sat & Sun 12noon to 6pm
Customize your Horse with a Custom Saddle Pad!