Shipping
Shipping Information
R9 Custom Horse Creations
Each saddle pad is made only after it has been ordered.
This gives us the ability to customize each saddle pad for your wants and needs.
Please order your saddle pad(s) well in advance of the date they are needed. If you need fast shipping be let us know ASAP.
Orders are usually shipped with in 7 business days for ordering. Some orders may take longer depending on the size of the order and the season.
Shipping Options
Rush Orders
If you need your saddle pad ASAP contact us BEFORE ordering for additional fees and express shipping rates.
Shipping methods:
UPS:
Large orders or Western pads are sent by UPS
USPS:
Small or single orders are sent Priority Post 3-5 days
FedEx:
Usually for Rush orders only
Shipping Policies:
If international shipping is needed, Please contacting us at CustomerService@R9chc.com for a Quote.
Tracking your order:
Once your order has been shipped by UPS or FedEx, you will receive a tracking number via email. You can then track or trace your order from the couriers web site. *USPS does not offer step by step tracking.
Please Note:
No order will be shipped until it is paid in full.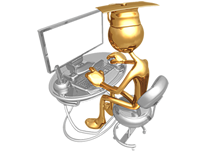 Questions & Phone orders
877-689-7469 M-F 9am to 9pm
Sat & Sun 12noon to 6pm
Customize your Horse with a Custom Saddle Pad!