Policies
R9 Custom Horse
Return policy
Satisfying our customers is a business philosophy that we respect, practice, and emphasize in our business.
All the Saddle Pads offered on this site are Custom made one at a time and one by one. We do not have a warehouse full of pre-made saddle pad in stock.

I do guarantee my work. However, because the saddle pads are custom made when ordered,
I have a no return policy UNLESS there is a material or workmanship problem.
I will fix any of those types of defects at no charge.

No refunds will be given due to "late" delivery. If you need your order by a certain date, PLEASE let us know ASAP.

If you have a problem, We will need the following information:
- Customer name
- Nature of the problem
By e-mail: Contact Us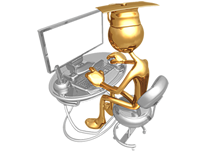 Questions & Phone orders
877-689-7469 M-F 9am to 9pm
Sat & Sun 12noon to 6pm
Customize your Horse with a Custom Saddle Pad!