Building an English Saddle Pad
English styles and shapes
English saddle pads come in a couple of different styles and shapes.
First you need to figure out how you want to customize your custom saddle pad.
To begin you will need to choose the shape/style of pad. The measures are taken along back and down one side.
A Forward seat saddle pad measures 22X18. This saddle pad is shaped like the English saddle.
A pony Olympic saddle pad measures 20X16
A standard Olympic saddle pad measures 22X18. An Olympic saddle pad is also known as an All Purpose saddle pad. This saddle pad has squared back corners so this style will really show of the print you have choosen.
A Dressage sized saddle pad measures 24X24 or 26X24. These pads fit a larger english saddle. It is shaped like the Olympic saddle pad but larger.
Dovetail saddle pads vary is sizes depend on your needs.
Embroidery
Adding embroidery to your english saddle pad will really make you stand out! We can added your name, your horses name, ranch brand even farm logos. The letter ranges from 1 inch to 2 inches depending on the amount of lettering you want visible.
There are 2 main places to embroidery on any english saddle pad:
Both back corners vertical or horizontal
If you choose to have your saddle pad embroidered, please make sure you pick and contrasting color. If you have a black and white zebra printed saddle pad, you would NOT want to use black or white thread or the name and logo will just get lost on the saddle pad's print. Embroidery shows up best on the Dressage or Olympic saddle pads. The Forward seat pad can be embroidered but the saddle pad tends to hide it from view.
Pockets
If you have added pockets to you saddle pad, We can embroider the pocket flaps or pocket fronts as well as across the back of your saddle pad.
R9 has been adding pockets directly to saddle pads for years. It is a really great way to carry things you need on that long trail ride. The wonderful thing about having pockets sewn directly onto the saddle pad is you can use the pockets instead of saddle bags that need would be tied onto a saddle. Plus, these pockets will not flop around like saddle bags do. Pockets can be make in any size.
R9's haves a couple of differernt types of pockets for english saddle pads. The larger size is roomy 4X10X12 (4 inches deep, 10 inches tall and 12 inches wide). The pockets are held closed by 2 one inch snaps. The smaller flat V front expanedable english pockets.The smaller pocket has a velcro closers Each of the pockets is double lined and designed to hold up!
Pockets can be make larger or smaller to the saddle pad size you choose.
If you decide to add pockets to your custom saddle pad, we always suggest adding a few inches across the back to the saddle pad. This will help prevent your pockets from being too high on the pad as you really would not want the saddle interfering with the pockets functional use.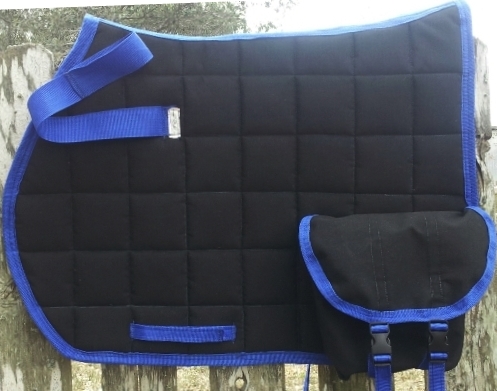 Thickness
R9's standard english saddle pad comes with 1 layers of batting. If you would like the saddle pad to be thicker, we can add 1 extra layer or 2 of batting.
Trim
The trim is webbing on the outside edge of your saddle pad. R9 offers quite a lot of different colors for you to choose from! Simply choose the trim color you like best and then a color that matches your saddle pad print. If would like a different color that we do not show as available, drop us an email. We can make every attempt to locate your color choice for you.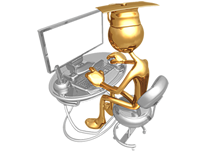 Questions & Phone orders
877-689-7469 M-F 9am to 9pm
Sat & Sun 12noon to 6pm
Customize your Horse with a Custom Saddle Pad!